What has you puzzled?

Testimonials
Shirley is an excellent facilitator. When facilitating our team, her ability to remain impartial keeps everyone on track. Her ability to facilitate a productive meeting better utilizes everyone's time.- Call Center Manager
Shirley's energy and enthusiasm are excellent examples for the rest of us. I have seen many occasions when Shirley was able to get a group moving just because of the enthusiasm she showed on the topic at hand. That is very contagious. - Leadership Training Manager
I enjoy taking classes led by Shirley because of her enthusiasm for her subject matter. - Training Participant
Introduction:
Shirley Fine Lee (a.k.a. The Meeting Wizard) has been a Training and Development Specialist since 1986 and has experience in a variety of training and facilitation areas. She is a results oriented leader, who enjoys problem solving and working in a team atmosphere. Shirley has served in corporations as instructor, meeting facilitator, and change agent. She has trained thousands of people and has developed several custom training interventions.
Shirley recently published her third book OPIE Project Planning and Implementation for Teams
as an Amazon Kindle e-book. Her previous book was T.A.P.P. Steps in Time Management. Her first book was R.A!R.A! A Meeting Wizard's Approach. All books are based on units of her productivity training series and the books are available on www.Amazon.com.
Shirley has been given a corporation's Quality Excellence and Customer Satisfaction awards. She is a member of the American Society for Training and Development (ASTD) where she writes articles and served as the 2006 Editor of the Dallas chapter
newsletter and Webmaster.
Purpose:
Shirley Lee's passion is to help organizations increase communication, employee, and system capacity to produce results.
Shirley fulfills her purpose through delivering training, facilitating meetings, and writing informative communications.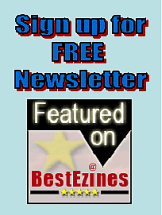 More Free Stuff!
(click underlined link to view)
Podcasts