Testimonials
If you are new to facilitating meetings, this book ["R.A!R.A! A Meeting Wizard's Approach"] is a must read! Everything you need in a concise very usable book. Even for folks in the business for 20 years, there are simple new ideas you will want to implement in your meetings, such as including the meeting type in your meeting request. I used information in this book to help instill discipline within my own organization. Hope you will find the concepts as beneficial as I did. - Amazon Reader.
This ["R.A!R.A! A Meeting Wizard's Approach"] is a thorough template for increasing the value of any meeting. - ASTD Member.
I read your book "RA!RA! A Meeting Wizard's Approach," and I found it to be a very easy read and chocked full of valuable information. - Providence IAAP President
Books and Workbooks by Shirley Lee

Shirley Lee with Julie Straw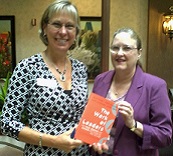 Shirley Lee & Mary Anne Davis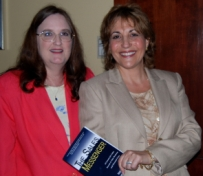 Shirley Lee & Deborah Avrin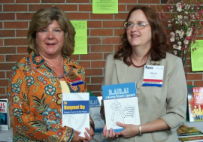 Shirley Lee with Sam Horn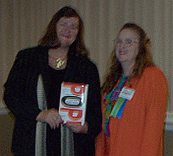 Shirley Lee with Jane Handly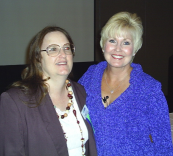 - Read Excerpt and Reviews on GoodReads
Workbooks (Click topic below to view table of contents)
Problem Solving
Group Organization
Other (Click title below to view details)
Contributions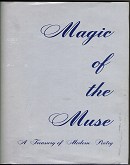 "Magic of the Muse: A Treasury of Modern Poetry"
Note: No longer in print

Subject: American poetry -- 20th century
Editor: Lincoln B Young
Publisher: Knoxville, TN : Young Publications, ©1978
Read Shirley's poems from collection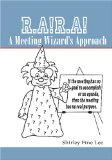 Click cover above to order Paperback Book
or below for
RARA A Meeting Wizard's Approach Kindle e-Book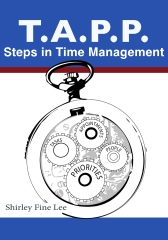 Click cover above to order Paperback Book
or below for
TAPP Steps in Time Mgmt Kindle e-book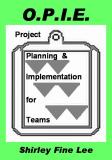 OPIE Project Planning and Implementation for Team - Only available as Kindle e-book on Amazon