This bimonthly
e-news is made available to further the mission:
"To help organizations increase employee and system potential to produce results."
We encourage sending this to others so they may benefit from the information provided.
If you know others who would like to subscribe to this newsletter, please forward this issue so they may click here to subscribe.
To remove your name from e-mail list, click here to unsubscribe.
To review past newsletters, click here for archives.
If you would like to reprint an article or have a similar article written for your newsletter, please contact the newsletter editor.
Providing:
Classroom Delivery,
Communication Publishing,
Consulting Services,
Instructional Design,
Keynote Addresses,
Meeting Facilitation,
Newsletter Articles,
Productivity Training,
Seminar Speaking,
System Support,
and Team Building.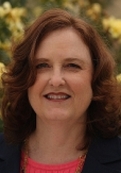 Copyright 2008
Shirley Lee
All Rights Reserved
Reducing staff members wasted time by just 5 minutes every hour would increase productivity 8.3%.
5 Time Management Tips for Planning Your Day
Managing time is not that hard. 5 simple tips and ideas in article are presented for planning a day in order to achieve better time management and get important items done.
Write down everything you need to do in the same tool.

Review your tasks and prioritize the items at the same time each day.

Look at your list of appointments for the day and determine which are important to do on this day.

Schedule blocks of time in your day to work on your to do list.

Allow for flexibility in your schedule.
See full article with how to ideas at http://ezinearticles.com/?id=1041694.
Lately, I've been asked a lot of questions about both time and meeting management. So I've put together several articles that address these issues. This issue is devoted primarily to individual time management, but you can find an article on action items which relates to meeting and project management for groups at
http://ezinearticles.com/?id=1058230.
5 Time Saving Tips using the Computer
for Information Management
Computer spreadsheets, word processing applications, databases, and email tools can be used effectively to save time. Article gives 5 tips for using the computer to reduce repetitive tasks and information searches.
Use spreadsheets to make lists, build budgets, and track multiple items.
Use standardized forms and checklists for work and planning that is repetitive.
Use email instead of the phone to save time and increase accuracy.
Use a contact management database for quick lookup of key information on people.

Use form letters in a word processing application to reduce time spent in developing similar communications.
See full article with reasons why at http://ezinearticles.com/?id=1053756
"Time flies. It's up to you to be the navigator."
- Robert Orben

ANNOUNCEMENT
Multi-Contributor Blog "To Be Productive" at
---
ORDER

BOOK ON www.Amazon.com

---
R.A!R.A! A Meeting Wizard's Approach
IN THE NEWS
PRINT ARTICLES
---

WHERE IS THE
MEETING WIZARD?
5/19 - Dallas ABWA-OPEN
5/20 - San Antonio ARMA
6/26 - KTB Conference
For updates, see
To be added to
Meeting Wizard's
public keynote calendar, call 214-457-5736