Testimonials
If I had to pick the people who have had the most impact on the support team, Shirley would be at the top of the list. Through Shirley's leadership, team was able to set goals, adopt an organizational structure, and prioritize a list of action items. - PC Support/Service Representative
I really enjoyed working with Shirley. Her professional atmosphere as well as her knowledge on Excel and Access Databases, were essential to the roll out of our product. If I have a need for her services in the future, she will be the first person I would call for assistance. I would highly recommend her to future clients. - Offer Manager
Shirley created an instructor's guide, which will be very valuable for our current team instructors as well as future instructors who will be doing sustaining training. The guide is filled with helpful information, such as data sheets with fields students will use in class. Shirley was aggressive in contacting representatives to find out what are the most critical tasks to include in training classes. She responded to their requirements by writing many quick help sheets to supplement the training. - System Analyst/Training Project Leader
Shirley has many traits and skills which enable her to be successful. She is committed to achieving results, dedicated, a good facilitator, dependable and thorough, action oriented and takes initiative, and an excellent trainer. - IT Manager
Shirley was critical to the success experienced by the functional team. Her experience and skills in project management helped the team to get and stay on track. She helped us with problem solving, defining our requirements and development of test cases. Because of her system background, she knew exactly what had to be accomplished and the order/timeframe that it should be accomplished in. She was extremely instrumental in helping me understand the scope of the project. She was always accessible so that I could ask questions, explore issues and get assistance. - System Deployment Project Leader
Consulting Services by Shirley Lee
a.k.a. Meeting Wizard)
Meeting Facilitation (Click here to see examples)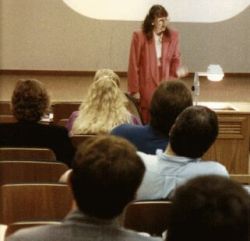 Shirley Lee has formal training and certifications as a facilitator. She enjoys helping people have effective meetings, idea generation sessions, and better decision making usng a variety of techniques.
Also available is coaching for meeting leaders and teams
Change Roles (Coach, Agent, Leader, Sponsor, Planner, Innovator, Communicator, Worker)

Transition Planning

Work Redesign

Organization Redesign

Process Mapping

Vision, Mission, Goal Development
Shirley Lee enjoys helping leaders and teams develop good change management plans considering the transition required by those effected. She began working with teams on change issues after taking a course in Work Re-Design in 1994. Later she increased her knowledge by taking Implementations Management Associationís (AMA) Accelerating Change in 1995 and Arbinegerís Managing Results in 1998, as well, as receiving facilitation certifications and team training.
Team Building: (Click here to see courses)
Leadership/Roles

Decision Making

Vision/Mission/Goal Development

Coaching/Mentoring

Process Mapping

Meeting Participation

Communication/Work Styles

Problem Solving Techniques

Managing Conflict

Events and Activities

Feedback for Member Improvement

Team Planning

Identifying Customer Needs

Brainstorming and Idea Generation

Project Management
Shirley Lee received instructor certification for team-building courses in 1993 and 1995, as well as other employee empowerment and facilitation training.
See also - coaching and personal consulting services
Employee Effectiveness: (Click here to see courses)
Skill Matrix (current and desired level)

Problem Solving Techniques

Time Management

Quality Improvement

Meetings

Project Management
Shirley Lee has helped teams and individuals to become more effective in their work and plan for additional improvement and development.
Shirley Lee has written internal communications and presentations for companies she worked with. She also has worked on the Dallas chapter of ASTD website, written articles for and proofed their newsletter since joining in 2000. In 2006 she served as Editor of their newsletter and their Webmaster . She has also had multiple articles she wrote published.
User Manuals

Lectures and Seminars

Step-by-Step Reference Guides

Technical Quick Guides (Click here to see examples)

Job or Task Aids

Hands-On Computer Classes

Power Point Presentations

Presentation Scripts

Self-paced Guides

Trainer/Facilitator Guides

Team Building Activities

Train the Trainer Sessions

Vendor Research and Review
Shirley Lee has been a Training and Development Specialist since 1986 and has experience in a variety of training and development areas. In 1992 she studied Technical Writing and in 1996 she completed One-Stop-Documentation training, which is designed to take training development from outline to manuals and finally to accompanying slide shows.
Delivering Training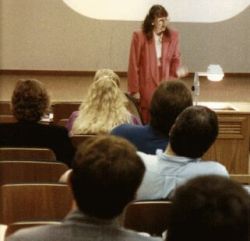 Shirley Lee has been a Training and Development Specialist since 1986 and has experience in a variety of training and development areas.
Assessments, Profiles, & Surveys
DISC Personal Profile (Dominant, Influencing, Supportive, Conscientious)

Managing Work Expectations - Transforming Attitudes Profile

SDI - Strength Deployment Inventory (Blue, Red, Green)

Team Effectiveness Inventory

Transition - The Personal Path through Change
Shirley Lee has worked with various types of teams and leaders utilizing various assessments tools to find where they are and help them with planning where they want to go.
Project Management: (Click here to see courses)
Staffing

Tasks/Action Items

Goals/ Priorites

Timelines

Budget/Cost

Milestones/Critical Path

Training
Shirley Lee has been involved in many major project activities since 1986 including: information systems design, process development, and quality improvement. She began actively exercising the role of project team leadership and planning Project Management in 1993. Shirley continued to polish her skills and eventually started helping others to learn some project planning basics in 1996 through both seminars and self-teaching materials.
Microsoft Office Design: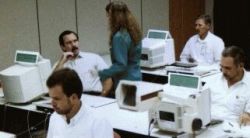 Office Product Forms or Databases

Access Databases

Access Reports to Web Pages

Excel Forms and Macros

PowerPoint Slide Shows

Word Forms and Mail Merge

VBA

Other Microsoft Product Knowledge (Front Page, Project, Publisher, MS-DOS, Windows)
Shirley Lee obtained Microsoft Office Master by getting Expert MOUS Certification in 2000 for four primary applications. She has developed Access databases for clients and Dallas ASTD, as well as Excel databases and forms in both Excel and Word. For information on MOUS certification, see Microsoft web site via www.mous.net.
Selection/specification criteria for systems/software

Development of project and deployment plans

Lead meetings for design or requirements

Technical writing for help documentation and user guides

Resolve problems with software installation

Data Conversion

Develop and/or conduct test cases

Process mapping and documentation

Conduct training

Develop databases and reports

Impromptu, PeopleSoft, Registrar
Shirley Lee was a Business Systems Analyst who has worked in various roles related to system implementation since 1984. Since becoming a consultant in 2000, she has also helped clients with system design, implementation, and training. Shirley has a BABA in Management Information Systems and has achieved Microsoft Office Master in the MOUS certification program. She has training in Managing Software Development. For information on MOUS certification, see Microsoft web site via www.mous.net.