This bimonthly
e-news is made available to further the mission:
"To help organizations increase employee and system potential to produce results."
We encourage sending this to others so they may benefit from the information provided.
If you know others who would like to subscribe to this newsletter, please forward this issue so they may click here to subscribe.
To remove your name from e-mail list, click here to unsubscribe.
To review past newsletters, click here for archives.
If you would like to reprint an article or have a similar article written for your newsletter, please contact the newsletter editor.
Providing:
Classroom Delivery,
Communication Publishing,
Consulting Services,
Instructional Design,
Keynote Addresses,
Meeting Facilitation,
Newsletter Articles,
Productivity Training,
Seminar Speaking,
System Support,
and Team Building.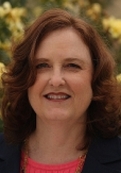 Copyright 2008
Shirley Lee
All Rights Reserved
According to the CDC's NIOSH, studies have found the number of Americans "extremely stressed at work" range between 29% to 40%.
The holidays are coming! This can be a stressful time of year, as we try to get things done at work so we can have more time to plan travel and entertaining at home. Plus there may be some stress related to planning a holiday bash at work and shopping for or ordering gifts too.
How can we cut back on some of the stress during this time of year or at any time when we feel stress is getting to us? Below are a few on-line options where articles or ideas may be found to help with different stress needs.
The Stress Reliever Personality Test
http://stress.about.com/library/reliever_personality_test/
bl_stress_reliever_personality_test.htm
"How to Deal With Stress at Work"
http://www.ehow.com/how_2066885_deal-stress-work.html
"How To Deal With Holiday Stress"
http://www.bellaonline.com/articles/art15087.asp
List of more articles at
http://www.ezinearticles.com/?cat=Self-Improvement:Stress-Management
And postings for work stress or anger at
http://2bproductive.blogspot.com/search/label/stress
This section is most often used for team activities or meeting icebreakers. However, during the holiday season I sometimes like to share a tried-n-true recipe that might be appropriate for an office or team party, or made larger for a group or department pot luck meal.
Since I am not sure of your recipe needs for the holiday, I decided to give links to some great recipe sites for holiday ideas. You can search these for the main course, side dishes, or dessert ideas, as well as elegant or simple options. Also look for recipes you can do with children to add to the festivities.
http://www.cooksrecipes.com/category/holiday.html
http://www.marthastewart.com/holiday-recipes
http://allrecipes.com/Recipes/Holidays-and-Events/Main.aspx
http://www.rachaelray.com/article.php?article_id=56
Want to see your computer as more than just a machine that makes your job easier? You can use your computer for work, relaxation, learning, and sharing. Since we already understand using the computer for work, let's discuss the other three. You can relax on the computer by listening to internet music or watching videos on-line. There are also lots of joke sites and blogs with interesting stories to read. (Just don't get carried away with too much fun stuff, especially when on-the-job.)
Reading can lead us to learning. We can easily do research on the web using Wikipedia and search engines that help us find links to great websites, articles, and books. So what do you do with what you read in order to experience the sharing? Many articles and blogs allow you to comment in order to ask a question or share your personal experience with others. Or you may choose to share with others you know by emailing the web link you found interesting to them. There are also lots of social networking sites where you can get to know other people and share common interests too.
"Stress is not what happens to us. It's our response to what happens. And response is something we can choose." - Maureen Killoran
For the holiday season, consider effective meetings for your 2008 business giving.
Order

R.A!R.A! A Meeting Wizard's Approach
book from www.Amazon.com
Find RARA reviews and summaries at http://www.shirleyfinelee.com
More suggestions for business books as a gift or ideas to create business gift baskets:
---
BLOGGING!
Multi-Contributor Blog "To Be Productive" at
Review this blog, add your comments and suggestions to those by the blog writers, guests, and other visitors.
---
Introduce the Meeting Wizard's ideas at your next meeting or training session using free videos from YouTube!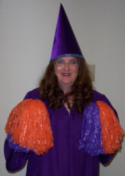 Humorous and relevant tips on YouTube to improve meetings.
Click topics below to watch videos on YouTube.
Please rate and share your favorite.