This bimonthly
e-news is made available to further the mission:
"To help organizations increase employee and system potential to produce results."
We encourage sending this to others so they may benefit from the information provided.
If you know others who would like to subscribe to this newsletter, please forward this issue so they may click here to subscribe.
To remove your name from e-mail list, click here to unsubscribe.
To review past newsletters, click here for archives.
If you would like to reprint an article or have a similar article written for your newsletter, please contact the newsletter editor.
Providing:
Classroom Delivery,
Communication Publishing,
Consulting Services,
Instructional Design,
Keynote Addresses,
Meeting Facilitation,
Newsletter Articles,
Productivity Training,
Seminar Speaking,
System Support,
and Team Building.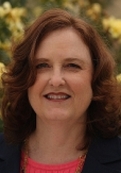 Copyright 2009
Shirley Lee
All Rights Reserved
~
A Watson Wyatt Work Study found that companies whose employees understand the mission and goals enjoy a 29 percent greater return than other firms.

It's goal planning time again! When planning your goals, be sure to put them into the SMART format before communicating them to your customers, suppliers, or teams. SMART means:
S = Specific

M = Measurable

A = Attainable

R = Relevant

T = Time-based
For more details on What are SMART goals, see the full article at
http://ezinearticles.com/?id=1843732.
More new ezine articles related to goal setting and planning include:
Many of you may be looking for something a little more fun to help your teams recognize the need to plan and meet goals. If you are, then check out the "Sea Turtles" activity in the archived issue from Nov. 2005 on Goal-setting.
It is time for a gathering of the minds! It's time to you to share too! After some of her speaking engagement, Shirley has been asked to provide reports on various e-tools for time and meeting management. So this is one of her goals for 2009. We need your help finding tools to review. If you know any great FREE tools, send the link and we will check it out. If you have any other ideas for articles you would like to see, please let us know that too at admn (at) shirleyfinelee.com. Links to e-tool articles will appear in future newsletters or on the blog.
FYI: Thanks for your support in reading and sharing article links last year. Shirley's goal was to write more articles and get higher hits in 2008. 49+ new articles were written with all articles hits on ezinearticles.com at 32,630 (up from 4,820 hits thru 2007) and were republished on over 273 other sites all together. The most popular articles were in the categories of meeting management and team-building. With your help, we want to do even better in 2009!
For now, to read more about goals you may want to check out my associates blog postings on
Utilize a computer to track your progress toward the goal plan. You can purchase goal tracking software for a business or find websites that allow personal goal tracking. If you prefer to not learn something new, check to see if your current business software has a goal feature or utilize your spreadsheet software for tracking. Most spreadsheets allow for easy creation of graphs too.
"You are never too old to set another goal or to dream a new dream." - C. S. Lewis
ORDER

MEETING MANAGEMENT
BOOK ON www.Amazon.com

A Meeting Wizard's Approach
---
For
Team-Building ,
Strategy Sessions,
Meeting Facilitation,
Or
Workshops
and
Keynotes
Contact
Shirley at
214-457-5736
---
BUSINESS BLOG
Multi-Contributor Blog "To Be Productive" at
Professional consultants and coaches posting on this blog in 2008 included:
Deborah Avrin
Sue Miller
George Hendley
Daryl Thomas
Shirley Lee
Carl Youngberg
Elaine Siciliano Morris
Review the blog, add your comments and suggestions to those by these great writers, guest writers, and other visitors.
---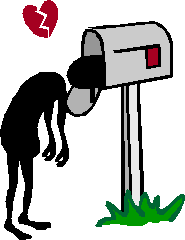 Can't wait
for the
next newsletter?
Find articles by
Shirley Fine Lee
featured on-line at
SmallBusinessDelivered.com Entrepreneurs
Helping Entrepreneurs
and
How To Do Just
About Everything