To increase
potential to
produce results.
Shirley was critical to the success experienced by the functional team. Her experience and skills in PM helped the team to get and stay on track. She helped us with problem solving, defining our requirements and development of test cases. Because of her system background, she knew exactly what had to be accomplished and the order/timeframe that it should be accomplished in. -System Deployment Project Leader
Shirley's system experience helped the team understand issues outside most of our expertise.... Her planning skills help us develop a timetable for implementation and project plan. Her facilitator skills help to draw team members out and encouraged the team to take responsibility for the project. - System Administrator
Copyright 2012
Shirley Lee
All Rights Reserved
~
~
To unsubscribe or become a new subscribers, visit options on Newsletter Page
At companies that aren't among the top 25% of technology users, 30% of IT projects fail on average.
On average, about 70% of all IT-related projects fail to meet their objectives.
- both stats from 2003 University of Missouri Project Success and Failure paper by Freese and Sauter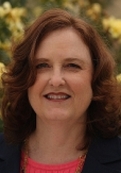 Like to read excerpts from books before buying? Below are links to a couple of interesting items from the new OPIE e-book (see right column). The process stages of O.P.I.E. are Open, Plan, Implement, and End.
Before trying to develop a project plan, assemble a Project Team of people that have something to contribute to the overall project. The Project Manager may already have a team assigned before he builds his plan so he can better estimate his resource budget and have the team participate in designing the project schedule. Alternatively, the team may not exist until implementation, after the project has approval and a preliminary plan is established. Read more in 2bProductive blog post: OPIE Planning Process and the Project Team .
On Twitter, @amirfendi said the project team post was "One of the best I ever read about project management."
Once a plan has approval, the project manager has to implement the plan by executing the schedule, getting the resources, and controlling the budget. Read more at OPIE Implementation Process and the Project Manager .
2bProductive Post Infographic - Tweeting RA!RA! Meetings
On Twitter, @VizwerxGroup referred to the infographic as an "Interesting meeting agenda aide."
2bProductive Blog made the list of "Top 75 Productivity Experts to Follow on Twitter" in April - read more about list.
Follow 2bProductive on Twitter or Facebook
OrgThis Post Options to Consider for Shelving Book Clutter
Video Post: 5 Common Organizing Mistakes
Follow OrgThis Blog on Twitter or Facebook
"Operations keeps the lights on, strategy provides a light at the end of the tunnel, but project management is the train engine that moves the organization forward." - Joy Gumz
OPIE Project Planning and Implementation for Teams
A quick study in general project management processes and related outputs that helps to guide project managers and team members through a simple process called O.P.I.E. (Open, Plan, Implement, End) for project management.

Steps in
Time Management
This is a must-have
guide for personal
time management
in the 21st century.

A Meeting Wizard's Approach
A no-nonsense and much-needed guide to planning and conducting meetings so that they are as productive, effectual, and smoothly run as possible.