This bimonthly
e-news is made available to further the mission:
"To help organizations increase employee and system potential to produce results."
We encourage sending this to others so they may benefit from the information provided.
If you know others who would like to subscribe to this newsletter, please forward this issue so they may click here to subscribe.
To remove your name from e-mail list, click here to unsubscribe.
To review past newsletters, click here for archives.
If you would like to reprint an article or have a similar article written for your newsletter, please contact the newsletter editor.
Providing:
Classroom Delivery,
Communication Publishing,
Consulting Services,
Instructional Design,
Keynote Addresses,
Meeting Facilitation,
Newsletter Articles,
Productivity Training,
Seminar Speaking,
System Support,
and Team Building.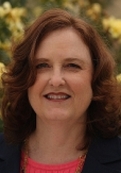 Copyright 2008
Shirley Lee
All Rights Reserved
Website:
Blog:
In a study surveying 88 companies with teams, researchers found that most companies lacked effective rewards, individual and team performance feedback mechanisms, project management skills, and individual and team goal-setting skills.
6 Requirements of Effective Team Membership
1. All members must be willing to support the team mission and work toward accomplishing team goals.
2. Each member should understand their role within the team, as well as what skills, knowledge, and abilities they have to contribute toward the team's success.
3. All members must be willing to decide how they will work together by jointly developing a code of conduct, ground rules, or team principles.
4. Each member should commit to working within the team's plans and priorities, including attendance at meetings and training deemed necessary for the team.
5. All members must be willing to work collaboratively on problem-solving and accept change as part of process improvement.
6. Each team member should be respectful of others, welcome diversity, and establish both trust and accountability within the team.
Read and share link to the full article at http://EzineArticles.com/?id=1072224
For more team-building ideas, see articles at
http://2bproductive.blogspot.com/search/label/teams
10 Ideas to Reward Teams and Members
1. Put team and individual member appreciation and accomplishment in writing via a letter or some fun certificate of achievement that is given out at a team meeting.
2. Offer team-building, communication, conflict resolution, and meeting training to improve their future working together and give them time away from current work to attend.
3. Vocalize appreciation for the work they do by giving group and individual praise appropriately.
4. Provide rewards and recognition that are specifically tailored to the team and its individual members.
5. Invite team members to celebrate their accomplishments together with a pot-luck lunch, pizza at a meeting, or an after-hours party.
6. Give little office gifts or books to team members or consider a bigger gift idea for the entire team.
7. Provide training and growth opportunities not just for team-building, process improvement, and problem solving, but other skills as well.
8. Arrange occasional times for a fun outing such as short trips like going together to a game, movie, a picnic, community event, or the option of breakfast or lunch in a popular restaurant.
9. Offer bi-yearly or yearly options for a few hours, half day, or full day facilitated team building event or retreat that gets them away from the job but closer together as a group.
10.Use a small amount of meeting time or the team's lunch time for team-building activities like icebreakers or thought-provoking exercises.
Read and share link to the full article at http://ezinearticles.com/?id=1365965
For more reward & recognition ideas, see article at
http://ezinearticles.com/?id=1350986
Many numbers in list under Group Gathering suggests using time for fun or learning. Use icebreakers or retreats so that team members can get to know each other better. Or use thought-provoking exercises, or team-building events, which can help the team grow in areas where they may be deficient. So consider activities that build trust, encourage open communication, creative thinking, or problem solving.
Use the internet to search for "icebreakers", "team building activities", "team building exercises", or enter the words for the the skill that needs to be built. Many alternatives for "free" exist if you include that keyword too. There are also many purchase activity and retreat options.
See a few activities at http://www.shirleyfinelee.com/FreeTeam.htm
"When a team outgrows individual performance and learns team confidence, excellence becomes a reality."
- Joe Paterno

"Ability is what you're capable of doing. Motivation determines what you do. Attitude determines how well you do it."
- Lou Holtz
Meeting Wizard on YouTube!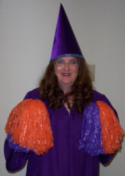 Shirley Fine Lee, author of the book "R.A!R.A! A Meeting Wizard's Approach" has put a few tips on YouTube to help with improving meetings. The educational and humorous videos cover topics such as problem solving, key components, rabbit trails, and how to stay awake in meetings.
Click topics below to watch videos on YouTube.
Please rate and share your favorite.
---
MORE NEW
E-ARTICLES
PRINT
ARTICLES
---
ORDER

MEETING MANAGEMENT
BOOK ON www.Amazon.com

A Meeting Wizard's Approach
---

WHERE IS THE
MEETING WIZARD?
9/04 - Ft. Worth ASQ
9/25 - Dallas Hadassah
For updates, see
To be added to
Meeting Wizard's calendar or book a team-building event, call 214-457-5736