This bimonthly
e-news is made available to further the mission:
"To help organizations increase employee and system potential to produce results."
We encourage sending this to others so they may benefit from the information provided.
If you know others who would like to subscribe to this newsletter, please forward this issue so they may click here to subscribe.
To remove your name from e-mail list, click here to unsubscribe.
To review past newsletters, click here for archives.
If you would like to reprint an article or have a similar article written for your newsletter, please contact the newsletter editor.
Providing:
Classroom Delivery,
Communication Publishing,
Consulting Services,
Instructional Design,
Keynote Addresses,
Meeting Facilitation,
Newsletter Articles,
Productivity Training,
Seminar Speaking,
System Support,
and Team Building.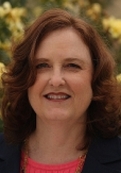 Copyright 2010
Shirley Lee
All Rights Reserved
~
In a study surveying 88 companies with teams, researchers found that most companies lacked effective rewards, individual and team performance feedback mechanisms, project management skills, and individual and team goal-setting skills.
Give the gift of productivity for Holiday and New Year with ideas from linked articles below. Many contain ideas for rewarding employees and others include ideas for customers and other business partners as well.
Many organizations are planning end-of-year events for employees or new fiscal year planning sessions with leadership during this time of year (before or after the holiday season.) Departments or teams may also be looking at what they accomplished in the past year and what their goals should be for the upcoming year. The links below are suggestions to help with planning to get things going in the desired direction.
Review more goal setting ideas from various leadership consultants on To Be Productive Blog
or in RightFit newsletter archives issues on Goal
HEY! Is your management team watching Undercover Boss as a learning experience and sharing new ideas? If you miss an episode, we're reviewing the shows on 2bproductive blog along with the leadership concepts on each with video links.
Article links were provided above to help with gift giving and goal-setting. In addition to reading these on-line hints, you might also consider using the computer to track items as well.
For gifts, easily track book and misc. gift purchases (costs and payment handling) and easily arrange shipping if all items are bought on-line - especially if everything comes from the same vendor.

For event planning, consider using an on-line tool (Cvent, Evite, MeetingWizard) to schedule the event, notify participants, or track RSVPs to save processing time. Be sure to first check for free options to try on-line, if you do not already have a corporate account.

For goal-setting, use PowerPoint to track ideas and discussions during the meeting. Then before closing, display them to get agreement on desired wording before communicating the results to others.

"The reason most people never reach their goals is that they don't define them, or ever seriously consider them as believable or achievable. Winners can tell you where they are going, what they plan to do along the way, and who will be sharing the adventure with them." - Denis Watley
WOW!
SPECIAL
OFFER:
BOTH PRINT BOOKS BELOW
ON AMAZON !
CLICK BOOK TITLE TO ORDER

This is a must-have
guide for personal
time management
in the 21st century.
T.A.P.P. NOW IN

A no-nonsense and much-needed guide to planning and conducting meetings so that they are as productive, effectual, and smoothly run as possible.
ORDER MULTIPLE COPIES AND BECOME
ELIGIBLE FOR FREE SUPER SAVER SHIPPING ON AMAZON
Please note that sale can end at anytime by Amazon without notice.
SO HURRY!
---

If you missed the LIVE internet radio program on 10/21/10, you can listen to the archived program on BlogTalkRadio to find out what you missed.
Time Management
in the 21st Century