To help increase potential to produce results.

"Shirley has many traits and skills which enable her to be successful. She is committed to achieving results, dedicated, a good facilitator, dependable and thorough, action oriented and takes initiative, and an excellent trainer."
- IT Manager
"Shirley is an excellent facilitator and an expert on teaming. She keeps us on track in Quality Improvement team meetings, often suggesting different problem solving techniques."
- Programmer
Copyright 2011
Shirley Lee
All Rights Reserved
~
~
To unsubscribe or become a new subscribers, visit options on
According to TNS Research for InterCall in 2010, the economic downturn is putting pressure on American workers: 48% are required to do more work with less resources, 47% have difficulty taking time off, 39% are doing the work of 2 people because of recession, and 30% feel the need to be connected 24/7.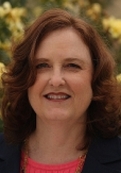 When I speak or train on time management topics using T.A.P.P, I typically ask the audience to share some of their tips as well. I feel people often learn the best techniques from listening to each other. Many of the tips given at these presentations are variations on something I may have already shared from T.A.P.P. on Tasks, Appointments, Priorities, or working with People. Others are job or tool specific alternatives that an audience member feels works very well in their particular industry or organization. I have captured the "why" people find the most often mentioned techniques helpful in the article
The Top 5 Best Time Management Practices.
1. Create a daily "To Do" list.
2. Write down appointments.
3. Determine work priorities.
4. Set alarms.
5. Break-up large projects.
Blog Posts
- See Jan. 2001 newsletter issue.
On-line Articles
It is permitted to reuse most of my Time Management e-articles in corporate or association newsletters and blogs as long as you follow the specific guidelines from the original source.
Find all Time Management articles at:
- Instructional (eHow Republish Guide)
http://www.shirleyfinelee.com/Articles_Ehow.htm#time
- Informational (Ezine Reprint Guide)
http://www.shirleyfinelee.com/Articles_Ezine.htm#TM
Past Newsletters
- Time Management Resolution (Jan. 2011 issue)
Free Audio/Video
- Fun videos on MeetingWizard YouTube channel
- Poem Podcast Where Is My Priority?

"You will never find time for anything. If you want time you must make it." - Charles Buxton
Improve personal time management and team meetings
with these
book titles:

This is a must-have
guide for personal
time management
in the 21st century.

A no-nonsense and much-needed guide to planning and conducting meetings so that they are as productive, effectual, and smoothly run as possible.
Do you need a Meeting Coach?