This bimonthly
e-news is made available to further the mission:
"To help organizations increase employee and system potential to produce results."
We encourage sending this to others so they may benefit from the information provided.
If you know others who would like to subscribe to this newsletter, please forward this issue so they may click here to subscribe.
To remove your name from e-mail list, click here to unsubscribe.
To review past newsletters, click here for archives.
If you would like to reprint an article or have a similar article written for your newsletter, please contact the newsletter editor.
Providing:
Classroom Delivery,
Communication Publishing,
Consulting Services,
Instructional Design,
Keynote Addresses,
Meeting Facilitation,
Newsletter Articles,
Productivity Training,
Seminar Speaking,
System Support,
and Team Building.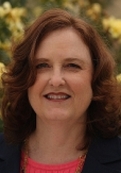 Copyright 2010
Shirley Lee
All Rights Reserved
~
The average interruption takes 5 minutes and the average person gets 1 interruption every 8 minutes - coming close to 4 hours of the average workday. 80% of those interruptions are typically rated as having little or no value which creates almost 3 hours of wasted time per day.
"Often problems associated with time management are clear, however if it is not obvious who or what is abusing or helping with time, keeping a time log is one way to have written verification. Written verification offers not only what the problem is, but also a talking point on the issue so that finding a solution is more likely." -excerpt from book T.A.P.P. Steps in Time Management by Shirley Fine Lee.
A daily time log should be kept for a week to get good data for discussion. The time log should include the start and stop time of the interruption, the reason for or activity during the interruption, and who caused the interruption (including personal procrastination items).
Want more time management tips?
- Read 10 tips from May 2008 issue
- Listen to Where Is My Priority? poem printed in T.A.P.P.
- Review different planning skills from July 2005 issue
If your team or work group is having problems with time management, consider taking a time management evaluation individually and then using it as a group disucssion activity. Discuss where help may be needed as individual members and as a group.
A simple FREE Time Management self-evaluation from the book T.A.P.P. Steps in Time Management may be printed from http://www.shirleyfinelee.com/FreeForms.htm. If you use this form, discuss similar questions together. For example #2 and #7 are related to priorities, so as a team decide what high, medium, and low priority mean related to your team tasks. If your team needs help understanding priorities, see ideas in article on How to Organize Work and Projects According to Time Management Prioritization.
If your team or group seems to have time problems related to group appointments or team meetings, then consider doing a similar activity with a meeting evaluation or group evaluation. Free versions of these team forms may also be found on the same webpage as the time management self-evaluation.
If you are unable to play interview video in newsletter, go to
Time Management with TAPP Steps to view on blog.

"It's how we spend our time here and now, that really matters. If you are fed up with the way you have come to interact with time, change it." - Marcia Wieder
"Until you value yourself, you will not value your time. Until you value your time, you will not do anything with it." - M. Scott Peck
WOW!
SPECIAL
OFFER:
NEW BOOK
(Released in August)
ON AMAZON
CLICK TITLE BELOW TO ORDER

This is a must-have
guide for personal
time management
in the 21st century.
CLICK BELOW TO ORDER THIS BOOK AT SAME TIME AND BECOME
ELIGIBLE FOR FREE SUPER SAVER SHIPPING ON AMAZON

A no-nonsense and much-needed guide to planning and conducting meetings so that they are as productive, effectual, and smoothly run as possible.
---
To ask the Meeting Wizard to speak at your program or to facilitate your meeting or team-building event,
call 214-457-5736

Follow the Meeting Wizard on Twitter