To help increase potential to produce results.

"Shirley is an excellent facilitator. When facilitating our team, her ability to remain impartial keeps everyone on track. Her ability to facilitate a productive meeting better utilizes everyone's time."
- Call Center Manager
"This was the best and most fun one of these things I've ever been to. Shirley is a good facilitator."
- PC Specialist
"If I had to pick the people who have had the most impact on the support team, Shirley would be at the top of the list. Through Shirley's leadership, team was able to set goals, adopt an organizational structure, and prioritize a list of action items."
- PC Support/Service Representative
"Shirley is a very good facilitator and she took the initiative ... to help us grow as a team. "
- Business System Analyst
Copyright 2011
Shirley Lee
All Rights Reserved
~
~
To unsubscribe or become a new subscribers, visit options on
Innovator Newsletter study showed innovation/creativity, teamwork, customer service, problem solving, adaptive skills, shared leadership, and communication were in the top 10 competencies necessary for success.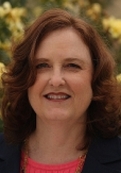 I am often asked to facilitate team building events. Occasionally the person coordinating the event from the client corporation is tasked with setting up a fun day, but most often the team's manager is hoping to solve a problem within the team. It is important to know what you want from a team-building event before contacting a potential facilitator or facility. When I am contacted about team building, I listen to what the coordinator says is needed, which typically emphasizes the word "FUN". My response is "I have lots of activities that are fun, so we can definitely do that. What is it you want your team(s) to learn at this event?"
3 Questions for Team Building Event Coordinator:.
1. Does the team have an issue that is keeping them from moving forward with their work?
2. Does the team have a defined mission and goals or objectives?
3. Does the team need to experience designing processes, planning quality improvement efforts, serving customer well , solving problems, risk-taking, or making decisions on their own?
Blog Posts
- Are corporate events appropriate in these economic times?
- Who and what has your team meetings hung up?
- What is the right size for a team?
- Are empowerment and teams buzzwords now?
On-line Articles
- 3 Ideas for Team Recognition Gifts or Gift Baskets
- 5 Characteristics of a Great Team
- 6 Requirements of Effective Team Membership
- 8 Considerations for 3 Types of Teams
- 10 Ways Leadership Can Motivate Team Building and Performance
- 11 Responsibilities of Great Team Leaders and Sponsoring Managers
Past Newsletters
- Team Improvement & Evaluation
Free Forms
NEW BLOG - - - - -

"Teamwork is so important that it is virtually impossible for you to reach the heights of your capabilities or make the money that you want without becoming very good at it." -Brian Tracy
Improve team meetings and personal time management
with these
book titles:

A no-nonsense and much-needed guide to planning and conducting meetings so that they are as productive, effectual, and smoothly run as possible.

This is a must-have
guide for personal
time management
in the 21st century.
~
Do you need a Team Building Facilitator or Team Training?